Shimmer Marilyn - jelly glitter polish reviewed and swatched :)
Hello lovelies,

Straight after Christmas an amazing package came through the door. What? What was in the package you ask? Polishes from amazing brand called Shimmer! Today I'll show you one of them - a beautiful glitter polish called Marylin. It was my favourite straight away! I love vampy reds, jellies and glitters and this polish is all of these!!!LOVE!!!
Marilyn is and awesome red glitter in a vampy dark red jelly base. The glitter is quite interesting - it appears black on indirect light. I needed three coats for a full coverage. It dries slightly gritty and satin so I have applied a topcoat (I should've applied two coats to be honest). Thankfully it did not stain my nails at all which I always appreciate. I must say I really love this polish!
One more thing - I'd just like to point your attention to the prop I'm holding in the pictures. It's actually a handmade Christmas 'card' from my boyfriend's sister. She always makes all card herself and they are always super awesome. She even stamped the snowflakes on it with gold ink! Anyway...enjoy!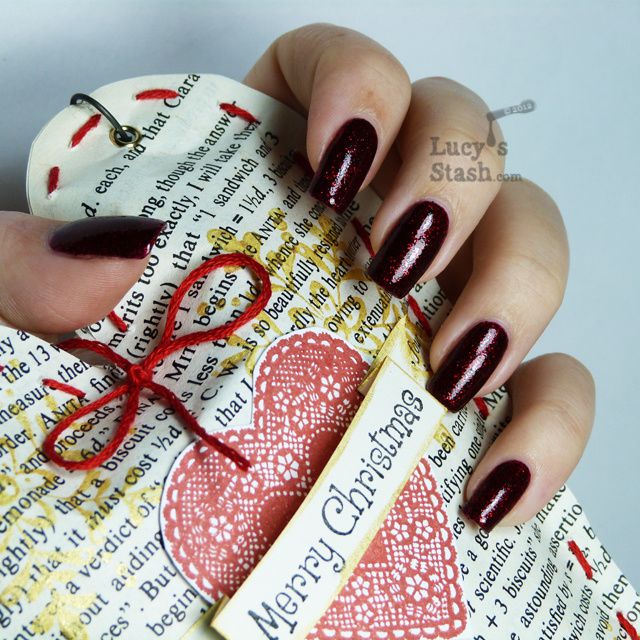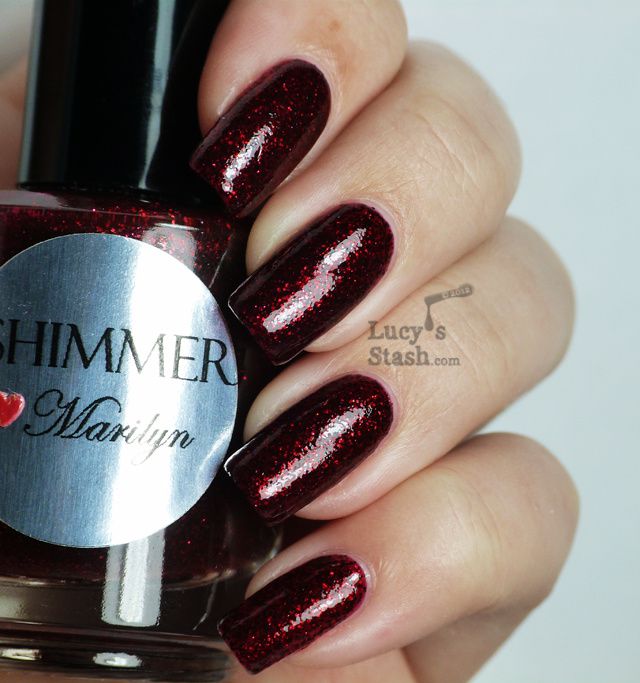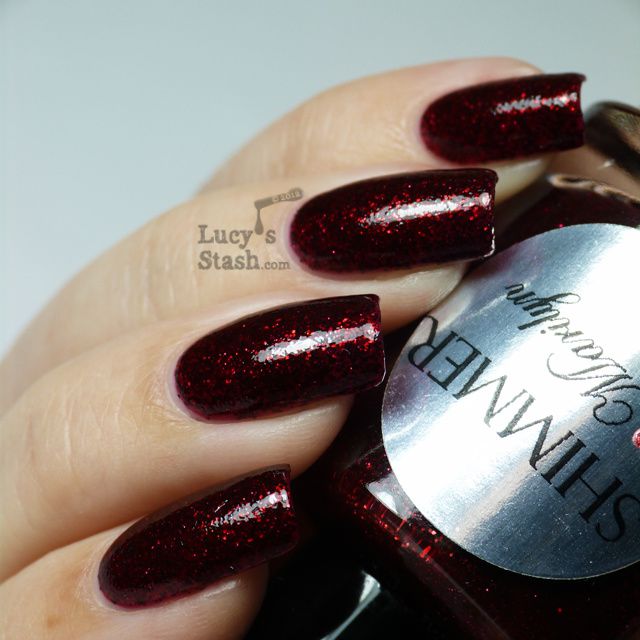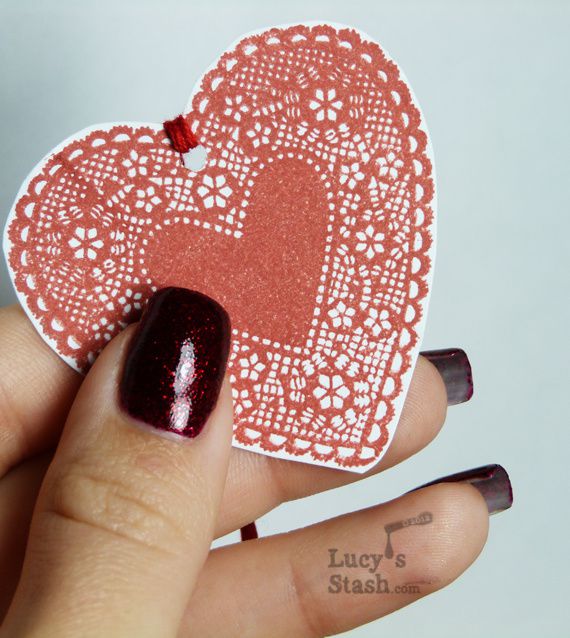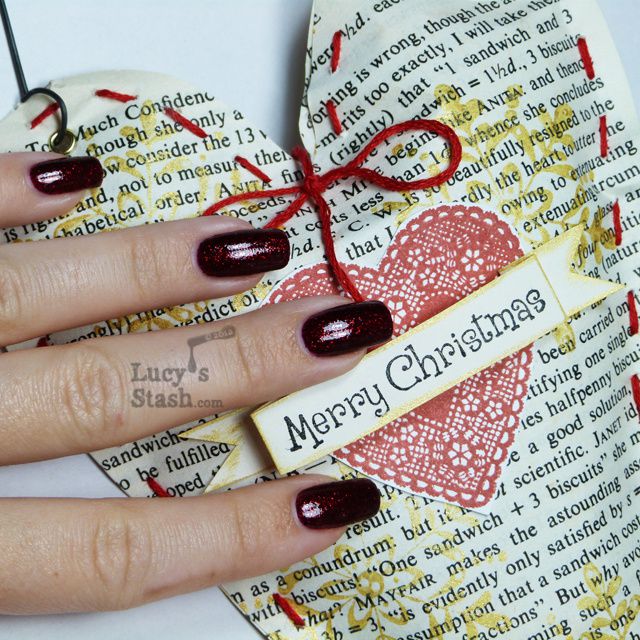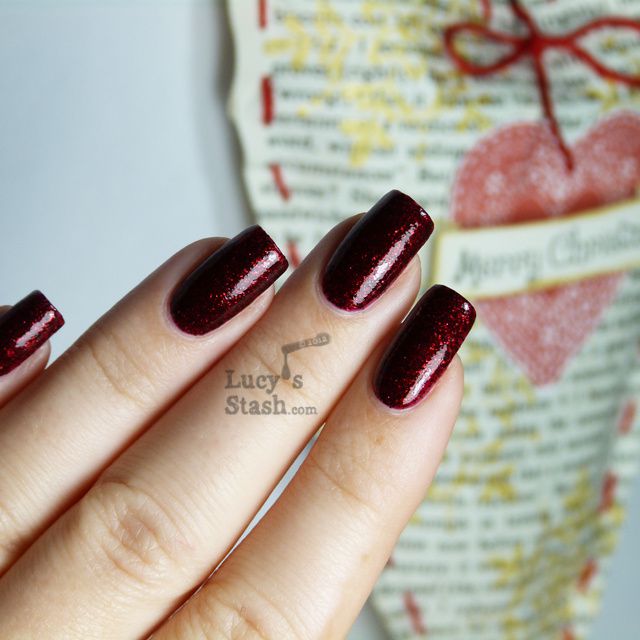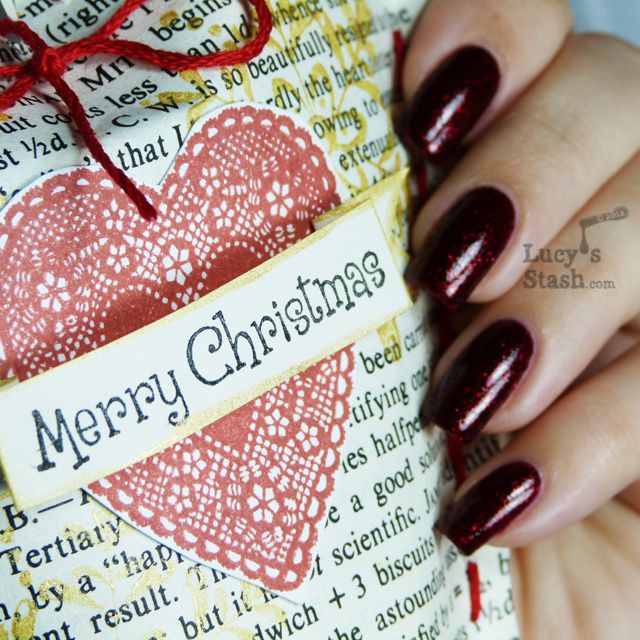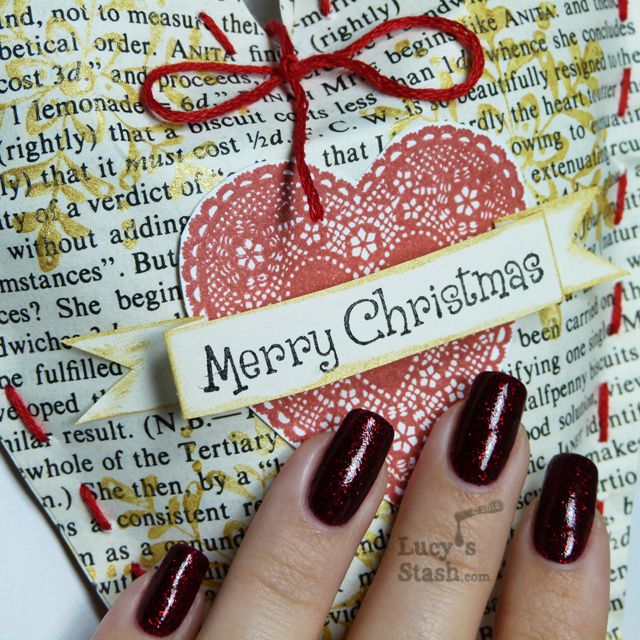 You can get Shimmer polishes at Etsy store: http://www.etsy.com/shop/ShimmerPolish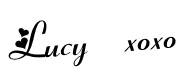 *This polish has been sent for a review...and I honestly love it!