piCture pOlish Monday: Patterned Nail Art Design feat. Bomb Shell and Heavy Metal
Hello lovelies,
Today's nail art is inspired by a fabric pattern I've seen in my local shop. I instantly wanted to recreate it on my nails! I just love how anything can be an inspiration :)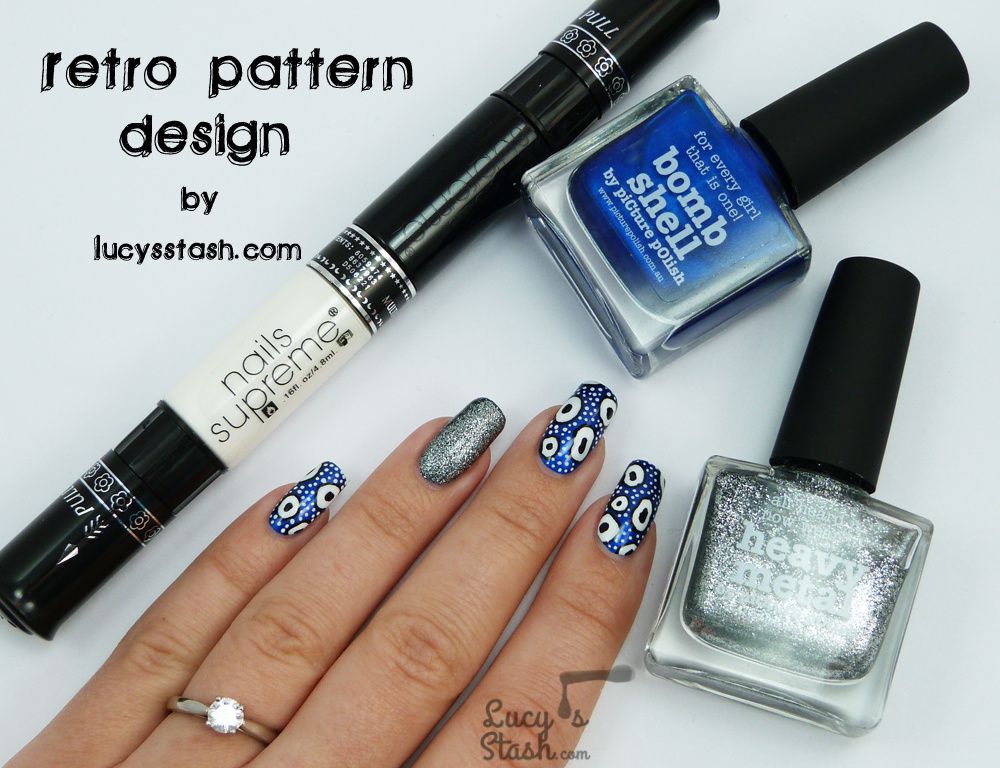 I have used piCture pOlish Bomb Shell as a base colour and Heavy Metal for the accent fingers. I've painted the pattern using Nails Supreme nail art pens.
I've been trying to use the pens regularly these days but I still need a lot of practice. I still find brushes to be much easier to work with than the nail art pens...
I hope you like it!
Maybe you don't know it but Sophie aka The Illustrated Nail uses Nails Supreme nail art pens all the time. Of course I had to try them too :D I must say they have thinner tip than the cheapest ones from China I've used before.They are available here (just under £20).
piCture pOlish is available at their website or at many international e-shops.