Valentine's Day & Mother's Day Non-Nail Polish Gift Ideas
Hello lovelies,
Let's take a break from nail stuff, shall we? I've gotten some very nice things over the past few months that I think would make a lovely gift for Valentine's Day or Mother's Day. I have few male readers so maybe they'll get inspired or you can just hint to your other half what you would like this year. If your OH is anything like mine he'll be grateful for any help!
Here are some lovely gift ideas: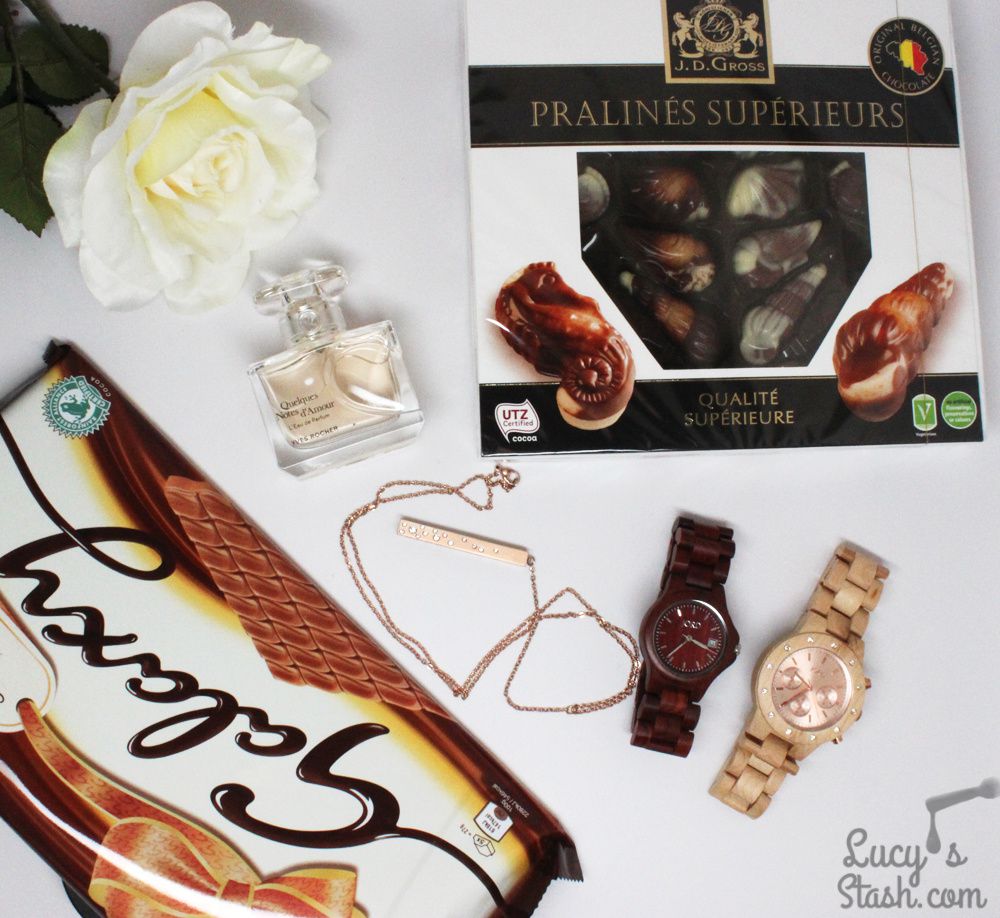 Yves Rocher Quelques Notes d'Amour Eau de Parfum (30ml) - perfume is always a lovely gift and this French perfume is very affordable. The scent is very sweet, floral and fruity and lasted on me throughout the day. I can definitely smell the rose in it but also some fruit but that isn't specified in the description.
"A woman in love is swept up her feet, overcome with emotions and desires that only love is capable of inspiring... To translate the emotions of this woman in love, the Yves Rocher Brand has created an exceptional, modern and unique fragrance. L'Eau de Parfum Quelques Notes d'Amour: the unusual encounter of a Rose Damascena absolute and a Guaiac Wood essence combined with the sensuality of Benzoin."
This and other perfumes are available at the Yves Rocher website for £18 instead of £34.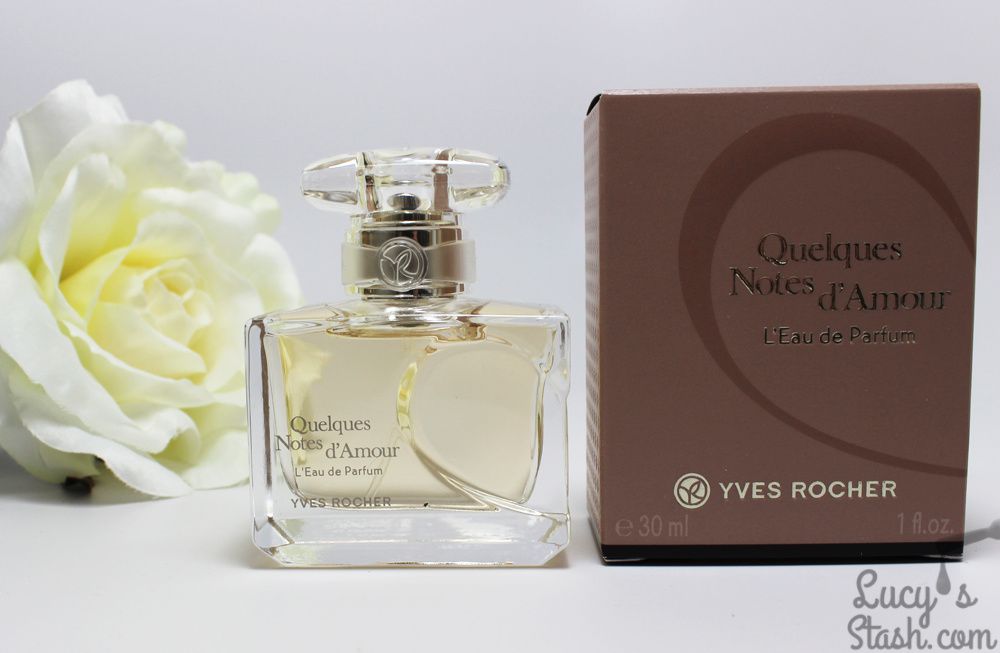 JORD Wood Watches - I'm sure you've seen two of my previous reviews of JORD watches. One for the Ely in cherry wood and the second one for Sidney in maple wood and rose gold. I wanted to include them in this post because they are such a unique gift! I love both of the watches and I really recommend them to everyone who asks about them :D You can purchase JORD watches at their official website.

Edblad Ladies Muro Matt Rose Gold Plated Necklace - Jewellery is a staple but finding something unusual or unique can be hard. That's why I want to show you another Edblad jewellery piece. This piece is made of stainless steel and plated with rose gold and decorated with cubic zirconia stones. It's definitely an unusual piece and it looks stunning in a low cut top or over a dress ;) It is available from ChrisElli.com for £41 ( I think there is a 5% discount code available when you subscribe to their newsletter).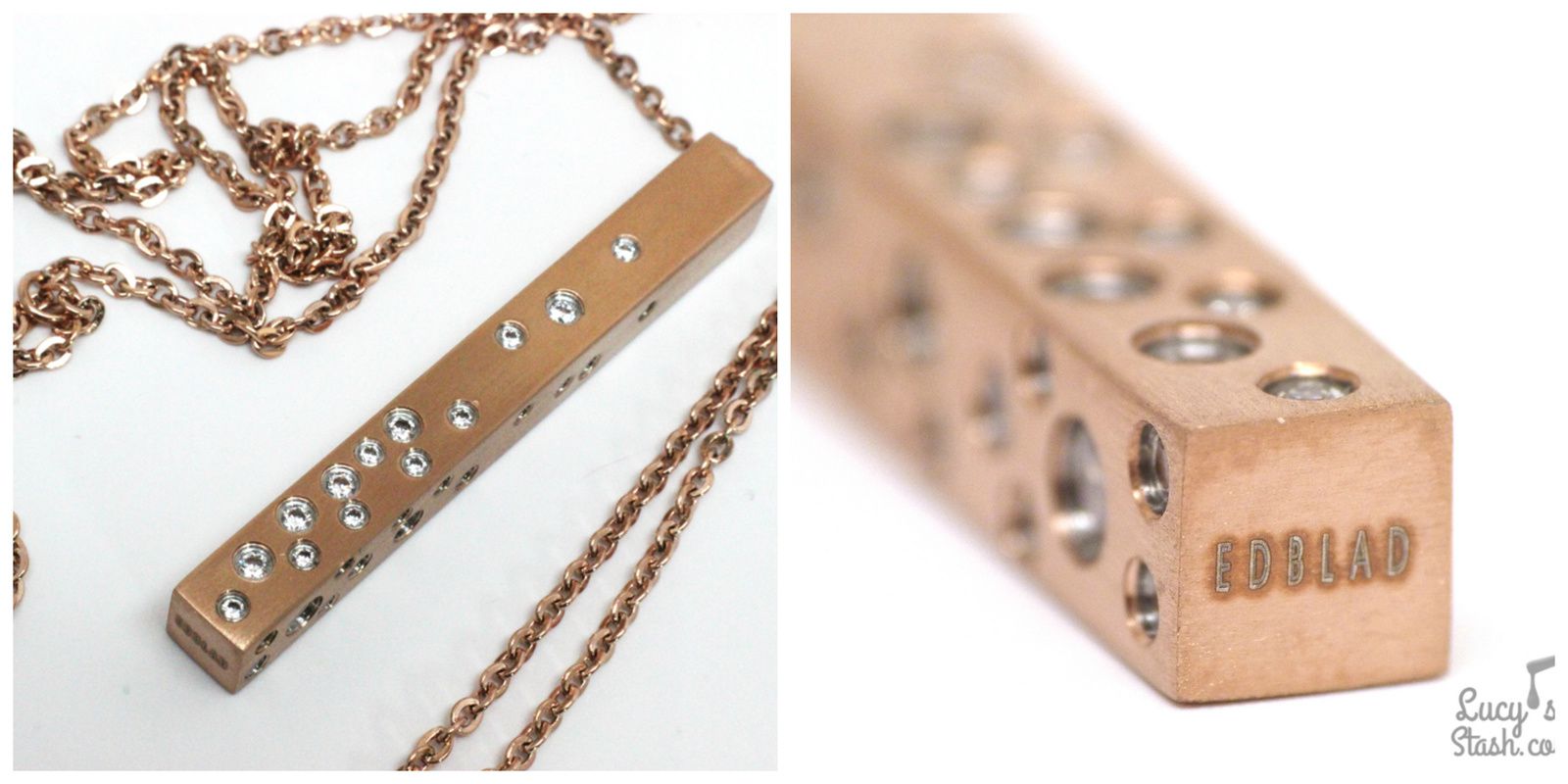 If anything else fails, there's always chocolate & flowers, right? In the first picture I've featured my two favourite chocolates - Galaxy milk chocolate (this one is the massive 390g version!) and Sea Shell Belgian pralines. The pralines are from Lidl for under £2 (I think) and I actually like them so much better than Guylian pralines. Yum!
I'm off for now and I think I'll might have some of those pralines ;) Which gift is your favourite?
Hope this post gave you some inspiration and stop by tomorrow for some nail art! Have a lovely day! Lucie x
*This post contains products previously sent for feature