Review and swatches of OPI DS Indulgence and Luxurious
Hello lovelies,
OPI has released two new Designer Series shades called DS Indulgence and DS Luxurious for this fall. I'm excited to show you both of them today. They are pretty and different from other DS polishes. They are not holographic, but they are:
"Designer Series lacquer formula is enhanced with real diamond dust, offering light reflecting, multidimensional color", says OPI.
These two new shades should be available in stores and online now.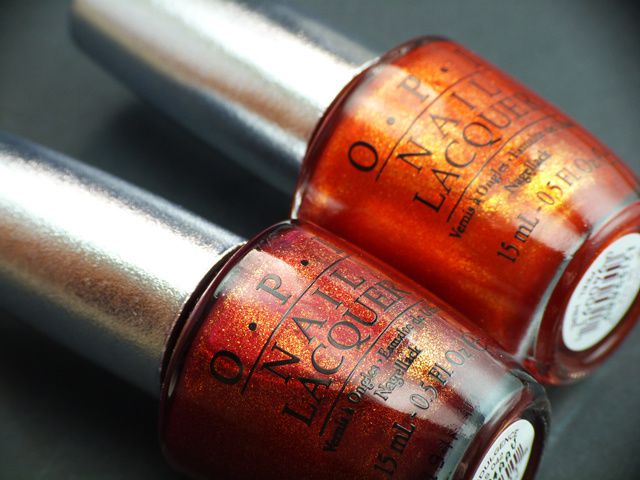 DS Indulgence - reddish-brown with gold shimmer particles. Indulgence is a gorgeous sparkly shade that is pretty for fall but also for the summer. The colour is very reddish brown and the gold particles stand out nicely. Polish has a very good pigmentation, I've applied two coats which were enough for a full coverage. It also applied easily and dried fast. I would recommend to soak the cotton pad with remover and hold it on the nail for a while on the nail or use the foil method for a shorter time. Because once you'll start scrubbing the nail, the gold particles will stick to your skin and cuticles.
DS Luxurious - bright orange shade packed with gold particles. This polish is highly pigmented and it's almost one-coater. I've still applied two coats to be on a save side. Unfortunately because of the high pigmentation, it stains. It stains a lot and it stains red :( I would recommend you to wear a good basecoat or an orange nail polish underneath. The rest of the formula is good as it applied easily and dried fast. I've had the same problem with removal as with DS Indulgence - the gold particles tend to stick to the skin when removing.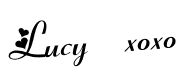 *These products were provided to me for a review