*PR sample
Hello lovelies,
I got a bit stuck on reviewing the OPI Miss Universe 2013 Collection but it's finally here and I hope you'll enjoy the swatches!
About the collection: All three colours are inspired by the gorgeous, sophisticated women entering the 2013 MISS UNIVERSE® competition, held November 9, 2013. "The colors are very glamorous – ideal for special occasions, a night on the town, or even being named the most beautiful woman in the world!"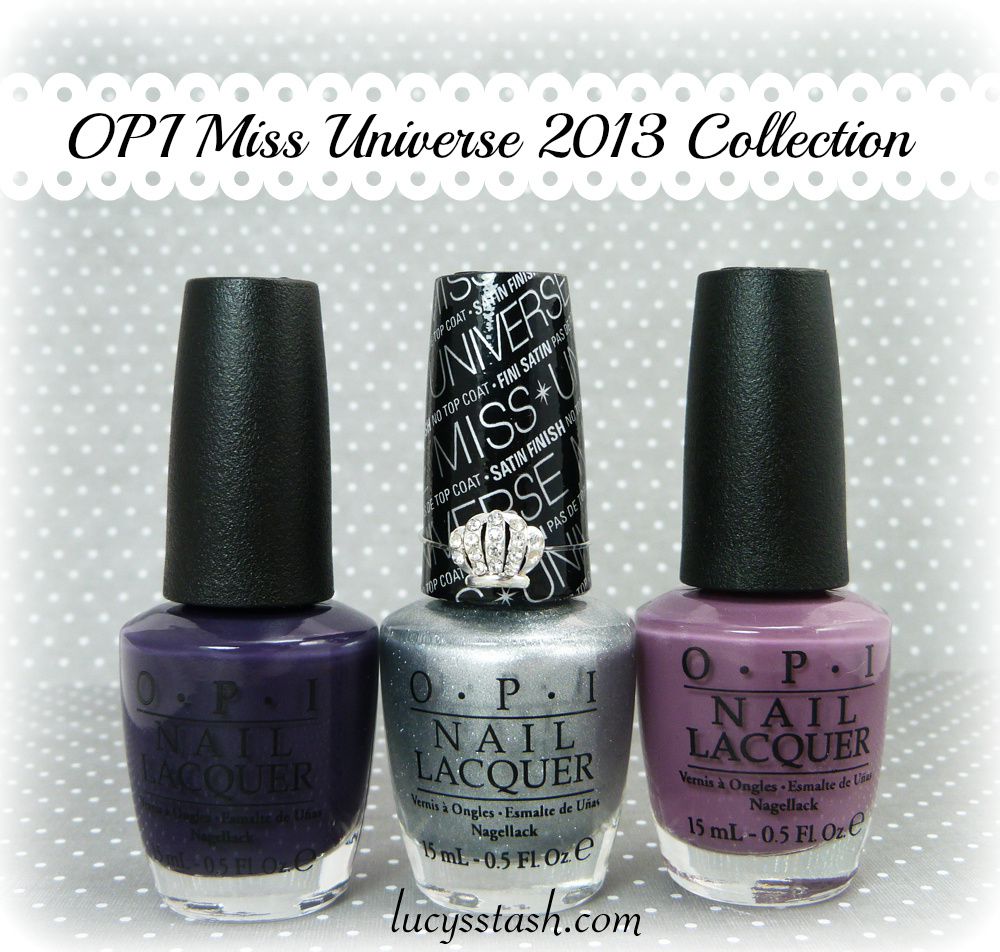 I'm Feeling Sashy - medium purple creme. It's a lovely purple creme that reminds me of lilac flowers. It's not completely unique and new shade but since I don't have it in my stash yet it makes a nice addition. It has good formula that applied well and was opaque in two coats. It dried fast and I did apply topcoat.
This Gown Needs a Crown - light silver micro glitter with a satin finish. Now this one is a stunner! I love how sparkly it is and also that is is not that grey silver but it's rather light. Each bottle comes with crown charm accessory.
It applied well but it is less pigmented so I'm wearing two thick coats. Three would be even better. It dried kind of satin and I applied topcoat to make it dry faster and add the gloss.
Miss You-niverse - deep plum purple creme. Another gorgeous purple that I enjoyed wearing. The shade is rather blue-based and very dark, perfect for the winter season. It is well-pigmented and all I needed were two regular coats. I didn't have any problems with application or drying and I'm wearing a topcoat as well.

All in all it's another pretty collection from OPI that I really enjoyed (some nailart is coming soon ;). All three polishes had good formula and dried fast. I like the little crown charm although I don't think I would be wearing it other than for taking pictures.
OPI Miss Universe 2013 Collection should still be available but it's a limited edition. You can still buy it at some of the regular retailers or online on Ebay, at Lena White (UK) or on Amazon.
*PR sample